• Letter to Demonicus •
• Isocrates •
---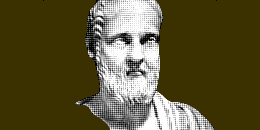 ---
About the Letter to Demonicus
The letter to Demonicus (Gr: Δημόνικος has been written around 374-372 BCE and its authenticity has been very early disputed by some, as it was believed that its verbal form and style were not consistent with the style and views of Isocrates. Notwithstanding, the success of the work was great, as other hortatory speeches, advice to rulers, pedagogical works and essays have borrowed its elements. Already since the earliest Christian years up to the Byzantine era this work has been used as an example and reference for many late Roman and Byzantine scholars. It has survived in 14 manuscripts, while extracts of it have been found in seven papyri.
This letter is offered as a gift – heritage to Demonicus and is an indirect proof of the love and deep friendship that connected the orator with the young man's father, Hipponicus.
At first, the author explains to Demonicus that it is more necessary for young people to learn the right way of life rather than the right way of speaking. Then, he puts forward examples to be imitated, followed by the formulation of moral exhortations and other advice. More specifically, reference is made to respect towards gods and parents, the virtues that are proper characteristics of young people, the attitude they ought to have, and which pleasures are preferred or permissible. In addition, the orator clarifies friendship, benevolence, modesty in the way of life, and does not fail to mention the difficult task of fulfilling the duties related to public functions. Isocrates closes his letter by pointing out that proper behaviour not only leads to virtue, which is the highest "commodity", adding that virtue is also a pleasure of higher order.

Isocrates' style is smooth, graceful and clear, having made him very attractive and popular at his time. The letter to Demonicus is composed in a balanced way, offering short and clear examples of the consequences of this advice, speaking in a manner a benevolent friend would do. He states both positive action and matters, behaviours or people to be avoided, though not in a demanding or compulsory way. A short work one has to take notice of!

You can follow the text online at the Perseus Library, or archive.org.
Isocrates
Isocrates (Gr: Ἰσοκράτης was born in 436 BCE and has been one of the most important teachers of the rhetoric art classical antiquity has given us. He was born to a prosperous family and had enjoyed a high level of education. When his family during the Peloponnesian War lost their possessions, Isocrates turned to the practice of Law and worked as a logographer (composer of court speeches) for ten years. However, his great desire was to become an orator. Though, as both his voice and stage presence did not really help him, he decided to become a teacher of rhetoric, thus obtaining great reputation and money. He died at the venerable age of 98.
About the audiobook
The recording contains the complete, unabridged Ancient Greek text of the speech. After purchase you will be able to download the zip file, containing both mp3 and m4b formats. The m4b format is bookmarkable and offers better sound quality.
---

You can listen to a short sample in the following video.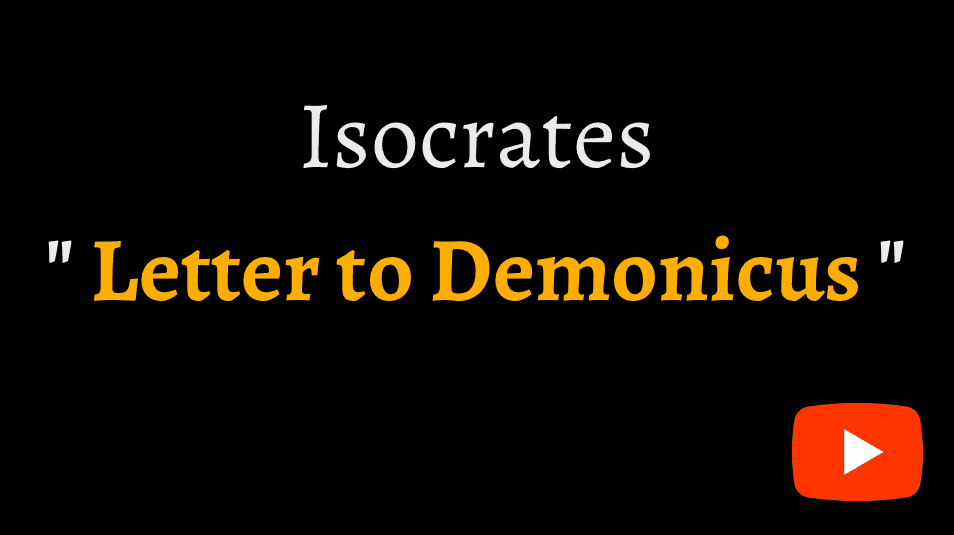 ---