• On the Soul •
• Aristotle •
---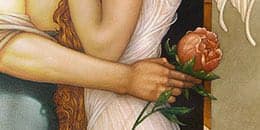 ---
About Aristotle's "On the Soul"
The Aristotelian treatise "On the Soul", (Gr: «Περὶ Ψυχῆς»), also known as "de Anima", consists of three books. Ancient scholiasts and scholars usually classified it as a kind of introductory treatise within the total framework of Aristotle's writings. The reason for this was that Aristotle ventured studying the soul more as a physiologist than a metaphysicist, since for him the soul is "the inseparable principle and essence of a body, produced by nature and having organs, that allow it to live". Such living beings are plants, animals and humans. He thus discerns: 1) the vegetative or nutritional soul, 2) the animal or sensible soul and 3) the mental or human soul, which last one is at the same time inclusively nutritional and sensible. For this reason the human soul is central to this inquiry of Aristotle's.
Aristotle
Though Aristotle doesn't need an introduction, in case you'd like to refresh your knowledge about his life and work, you can read enough in published books, or online at websites like: Encyclopedia Britannica, Internet Encyclopedia of Philosophy, Stanford Encyclopedia of Philosophy, Wikipedia, Biography.com, or elsewhere.
About the audiobook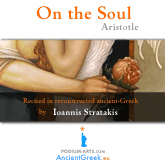 The recording (at the moment of publication the world premiere in any language) contains the complete unabridged Ancient Greek text of the treatise, divided as follows: book-1 in 4 chapters, book-2 in 12 chapters and book-3 in 13 chapters.
After purchase you will be able to download the zip file, containing both mp3 and m4b formats. The m4b format is bookmarkable and divided in the chapters themselves for your convenience when listening or following the original text.
You can listen to a short sample in the following video.
---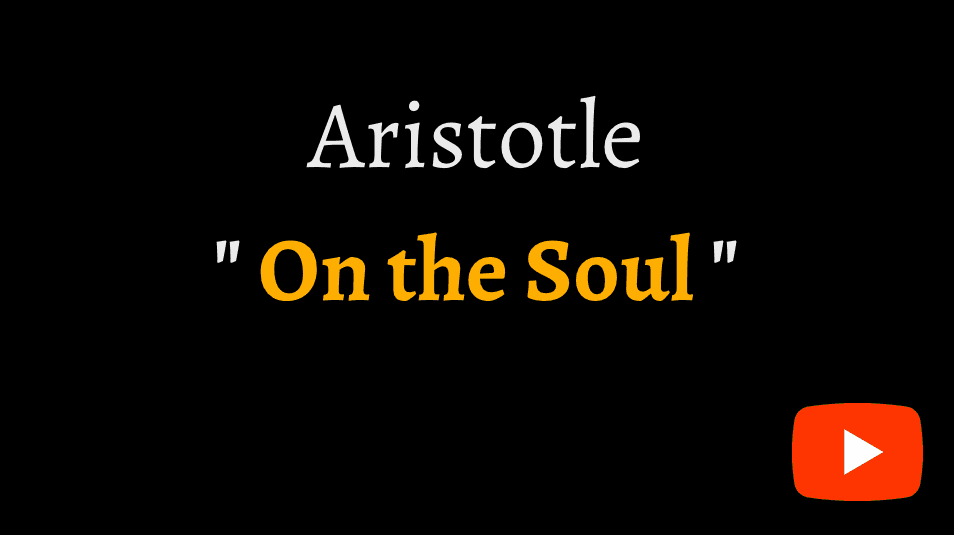 ---