• Fables 13-24 •
• Aesop •
---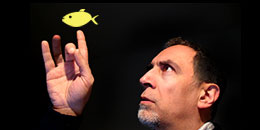 ---
This is a release of the first set of Aesop's Fables (nr. 013-024), performed & recorded in ancient Greek (reconstructed pronunciation ).
The fables come in alphabetical order of their Greek titles, as listed by Émile Chambry. In the audiobook you'll find:
Aesop, fables included
001 – Goods & Evils
002 – Statue Seller
003 – Eagle & Fox
004 – Eagle & Beetle
005 – Eagle, Magpie & Shepherd
006 – Eagle (his wings plucked) & Fox
007 – Eagle hit by an Arrow
008 – Nightingale & Hawk
009 – Nightingale & Swallow
010 – Athenian Debtor
011 – Ethiopian
012 – Wild Cat & Cock
If you don't already own it in book form, you can follow the (original Greek) text of this edition by clicking here. It is also the main text used for the recording, with some minor editing, when necessary for correcting obvious orthographical or other mistakes.
Aesop
Extended information about Aesop you can read at Wikipedia
Text & Audio book
The audiobook has been part of a project, aiming to record all the fables in the collection, primarily meant for learners and children, meaning that the narration is slow and rather exaggerated.
Nevertheless, the used text has also not been error free and for this reason, after the 3rd set of fables, the project has been upheld.
The good news is that there's another edition found, which will serve the purpose better in the near future.
You can listen to Fable nr.23 of the 2nd set of 12, as an audio sample of the present audiobook, by clicking below. Thank you!
---
---